The Acoustics First Tone Tiles® are white acoustical wall panels with a soft textured appearance. Their easily managable sizes provide installers the flexibility to mount acoustical panels around existing objects. In addition to reducing echo and reverberation, these acoustical panels are used to create unique designs and patterns. The glass fiber core is faced with a paintable covering. This allows you to match or complement existing wall colors by applying a light coat of flat or matte spray paint. To customize the look even further, many local printing companies now have the capability to produce an image directly to the face of these panels.

∞ Quick & Easy acoustical solution
∞ Soft drywall texture appearance
∞ Paintable & Printable finish
∞ Print images on panel face at your local printer
∞ Make it an art project and stencil on your own images

Tone Tiles® Painting Guide (PDF)
Description
Code
Price / Box
Tone Tiles® Acoustical Panels,
CUSTOM up to 4'x10'
(Please provide quantities and sizes)
AFTTC
CALL
Please Contact Acoustics First for any quantity pricing or a quotation. Shipping is additional.

Construction: 1" - 2" Fiberglass 6 PCF acoustical core + paintable facing. Resin hardened square edges. Paintable finish covers face and exposed edges.
Class A rating per ASTM E 84
Panel Size:
Custom Sizes Available
Thickness: 1", 2"
NRC: 0.85 - 1.15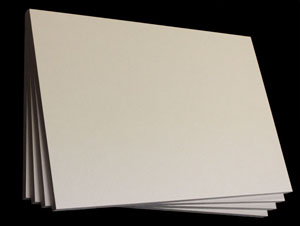 Tone Tiles® - Specs.pdf

Tone Tiles® - Brochure.pdf

Sustainability
This product bears the Green Cross label for recycled content. The acoustical substrate is certified on average to contain at least 35% recycled glass, with 9% post-consumer and 26% pre-consumer content.
Mounting
Installs using standard impaling clip method. (adhesive by others) Other mounting options shown below.
For use in
Recording studios, Home Theaters, Offices, Broadcast Facilities, Telemedicine, Conference Rooms, Restaurants, Salons, Coffee Shops, Computer Gaming Systems or anywhere absorption is desired.